What is Male Plastic Surgery?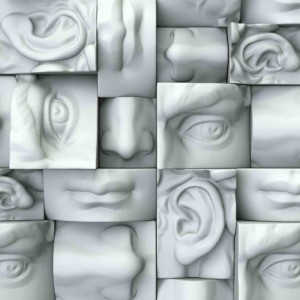 Men are increasingly undergoing cosmetic surgery to enhance their appearance, look younger and feel more confident about themselves. Not to mention that surgery can also improve their chances for employment in today's job market.
Current trends revealed that male plastic surgery rates have significantly increased in the past 2 decades. According to ASPS's (American Society of Plastic Surgeons) procedural statistics, the number of male patients seeking plastic surgery has tripled and men are getting cosmetic procedures more than ever before. However still, men undergo far fewer procedures than women.
Generally speaking, these procedures are usually better performed using a conservative approach to avoid an overly feminine appearance. An expert surgeon must be cognitive of these gender differences and this must be part of his surgical evaluation and management plan.
The most popular procedures among men by far remains the minimally invasive procedures such as Botox injections, laser hair removal, facial fillers, and laser skin resurfacing.
To date, the top most popular surgical procedures are: Liposuction, Eyelid Lift,  Male Breast Reduction,  Neck Lift,  Rhinoplasty and Ear Correction.
Liposuction
Sometimes, as men age, they feel that it gets harder for them to get rid of excess fat despite diet and exercise. This is mostly common in the trunk and waist areas. Liposuction can be a good mean to help them with reducing these "stubborn Fat' stores, allowing them to get back into shape. Recovery from liposuction usually takes 3-5 days but it may take a few weeks to observe the final result.
>More about Liposuction
Neck Lift
As men age, the definition between the chin, jawline and neck becomes obscured. Not infrequently referred to as "turkey neck" or "turkey gobble", men tend to complain that it is getting more difficult for them to wear a tie or that it shows bad in pictures. A neck lift can get rid of the hanging skin and restore definition to the chin and jaw, taking years off the face. A recovery from two to three weeks is to be expected.
>More about Neck Lifts.
Male Breast Reduction
Large male breasts (Gynecomastia) can give a man an undesirable feminizing appearance. This condition can present at any age. There are many causes to this problem. Proper evaluation and workup are necessary to explore the cause, secure a successful outcome, and avoid recurrence. Depending on the cause and degree of Gynecomastia, various surgical approaches have been practiced, individually or combined. These include liposuction, gland excision, skin excision, and Lift. Sometimes it may even warrant the total removal of the breast (mastectomy) along with nipple grafting. Average time for recovery ranges from few days to 2 weeks.
>More about Male Breast Reduction
Eyelid Lift
Loose hanging eyelid skin and bulging fat pads below the lower eyelids can make a person look aged and tired. Eyelid surgery will have the upper lid lifted, the lower lid's fat removed and muscle and skin repositioned. The result is a rejuvenated, more youthful fresh appearance. Downtime averages between 5-7 days.
>More about Eyelid Lift
Nose Jobs (Rhinoplasty)
Having a nose that does not fit the face can make the patient uncomfortable with their appearance. Rhinoplasty in males requires knowledge of the differences between male and female noses. Failing to recognize this can result in feminization of the nose and a potentially unhappy patient. Besides, Nose surgery requires subtle changes, finesse, and thorough understanding of the anatomy of the nose. Sometimes chin augmentation with a Rhinoplasty is recommended to restore balance to the lower face especially those with "weak "chin. Downtime is anywhere between 1-2 weeks.
>More about Nose Jobs
Ear Correction Surgery (Otoplasty)
Sometimes ears stick out too far from the side of the head giving an unusual or undesirable shape. Ear surgery (Otoplasty) will help to correct this problem. This procedure allows the ears to have normal folds and shape with a normal level of protrusion from the side of the head.
Otoplasty is usually performed on an outpatient basis under sedation or local anesthesia. The procedure lasts from 1-2 hours. The ears are usually bandaged with a head band type dressing for several days. Initial mild postoperative discomfort is easily controlled with oral medication. The ears usually look "normal" within 10-20 days. Downtime is 5-7 days.
>More about Ear Correction Surgery
In summary, male plastic surgery is becoming more acceptable and more males are undergoing surgical procedures. This is largely driven by our life style in a competitive workplace and work market. Crucial understanding to those differences between masculinity and femininity is important.